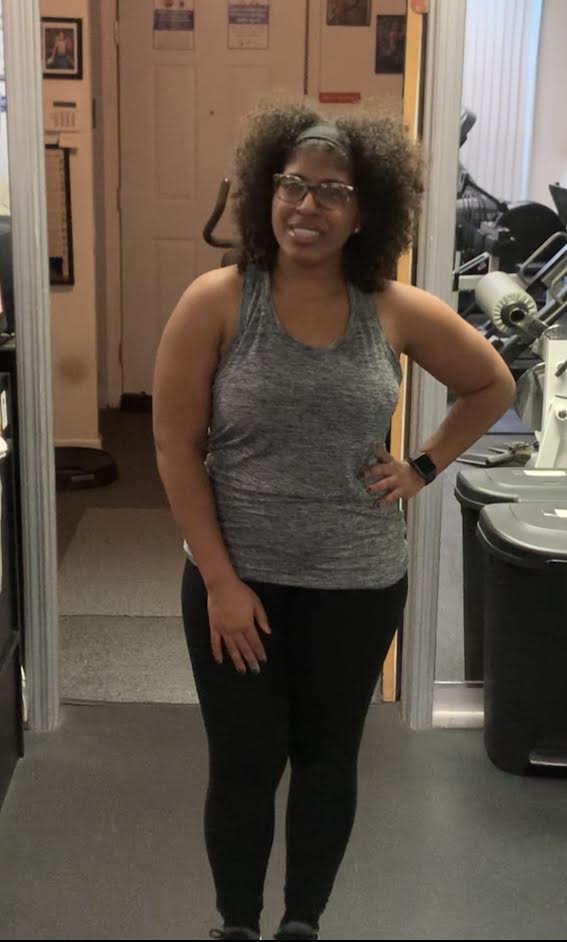 Hello my name is Taylor! I'm am 26 years old and currently getting my doctoral degree in Clinical Psychology. I have been training at Xtreme Advantage since September 2020. I signed up for the Small Group Training Package with the overall desire for a healthy lifestyle change. More specifically, my goals were to develop better eating habits, lose body fat (body fat percentage was about 47%), increase my endurance, and tone muscles. I was coming in to train 3 times a week for 10 weeks, in the evening for 30 minutes. On the days I did not have my training sessions, I attempted to do cardio exercises for at least 30+ minutes for 3 days out of the week. I really appreciate the safety precautions that were taken to make clients feel safe to workout despite being in the midst of a pandemic. I also loved the individualized attention during sessions and my specialized No X-cuse Nutritional Guidance Plan that was provided to me. I started my journey only eating an average of 1-2 meals a day with minimal snacking to eating 4-5 healthy meals. Increasing my food intake was not only important for my overall functioning, but I noticed my metabolism appeared to increase as well. During the fifth week, I could notice my endurance building up and it was easier for me to get through the HIIT style workouts without feeling overly exhausted. By week 8, I could tell that my body was beginning to tone, especially around my glutes and legs. Thank you, Harold Irby, for this experience! I would suggest if you're thinking about starting a healthy lifestyle change, come to Xtreme Advantage!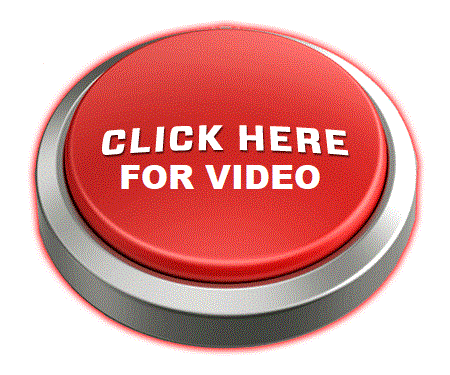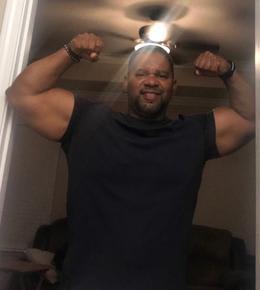 Approximately 1½ years ago I weighed 245 lbs. I was running 3 to 4 miles about three times a week and trained with weights about three times a week. All and all I thought I was in pretty good shape and wasn't really thinking about losing weight and was pretty satisfied with my physical condition, until I went to a Doctor's appointment. My physician told me that my blood pressure was very high and that I was really overweight for my height. My physician then told me that he was going to put me on high blood pressure medication and a diet (which seemed like an impossible diet to be committed too). I asked him if I could ever get off of the medication and he told me that if I lose weight I possibly could. When I left the doctor's office I got in my car and called Harold and told him that I needed to lose weight because my health depended on it. Harold told me not to worry and that he would create me a diet (his No X-cuse Meal Plan) that would get the weight off me. I also asked Harold questions about my workout and he gave me some sound advice on a few changes I needed to make. 6 months later, after following the No X-cuse Meal Plan Harold gave me, I weigh 208 pounds, off medication and my blood pressure has been in the normal range. I feel great and everyone is asking me how I lost all my weight and what my secret is. I feel much better, my workouts are much better, my health is great and I look much younger than I use too. I tell everyone that my only secret is Harold Irby!!!!!!!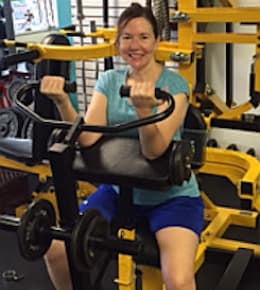 I am Margaret, 55 years old and I work from home (as an editorial) which requires me to spend long hours sitting in the chair. I've always maintained some level of exercise because I value good health. But once I got into my 50s, I was getting injured more often and more easily, and not seeing the results I wanted. Luckily, I found my way to Harold at Xtreme Advantage in June 2015. I have been working out just in 30 minute sessions, 3x's a week in Small Group Training. Since then and I can't say enough about what a positive impact this has had on every aspect of my life. I am challenging myself in new ways and began seeing results right away. I feel much stronger, much more energy, much more focused and alert. I am working out hard in a way that I never would push myself on my own, and no injuries! My resting heart rate and blood pressure have shown dramatic improvements, and are in the good zone. All this with no injuries, thanks to Harold's careful attention to form. I can shovel snow and haul those heavy bags of dog food into the house now, no problem, and there were a lot of winters when I threw my back out every time I shoveled. My Small Group Training Workout is a fun and uplifting way to jump start my day, and I am enjoying a whole new kind of music, too, and my daughter and my nephews are impressed with that. Working out at Xtreme Advantage is no pressure, no guesswork, and it's fun!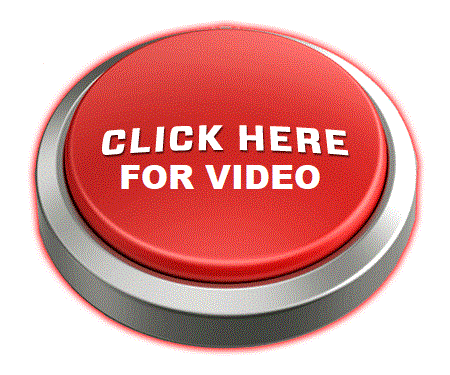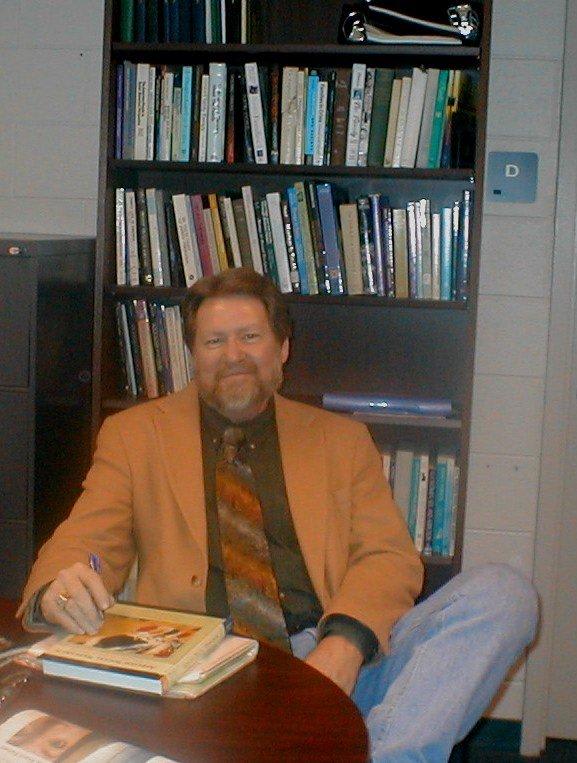 It is with great pleasure that I provide this personal testimony on my experience with Harold Irby and the Xtreme Advantage. My name is Billy, and I am 58 years of age. As with many men my age, my life had become quite sedimentary over the past several years. As a result, my weight went up to 220 pounds on a 6-foot frame. Since I was not exercising, I had become quite flabby in the middle, and I did not like the way I was carrying myself. I saw pictures of myself this past summer that only reinforced my dissatisfaction with my body. I found Harold and his Xtreme Advantage Personal Training site on the web, and decided to end my summer in August by meeting him and hopefully signing up for one of his programs. I have now been exercising with him (and two other clients) three days a week for 10 weeks. I am happy to report that I have lost 11 pounds and some body fat. My strength has slowly increased, as well as my stamina. I was so pleased with my experience with Harold that I recently signed up for another 10 weeks. The facility itself is easily accessible off I-94, and is clean, safe, and comfortable. I am not only impressed with Harold as a trainer, but also as a human being. He is kind considerate, and truly is motivational. He knows what he's doing by rotating various exercises each hour that I am there. He makes exercise fun, and effectively works on my weight, strength and cardiovascular system. I was so out of shape the first time I trained that I could not even complete the full hour of exercise. I could tell after the second week that I was making progress, and now that I have been with him for over 10 weeks, I could not have spent money on a more meaningful experience. I would like to lose another 10 pounds and continue to overall conditioning. With Harold's guidance I know I can do it. If you are considering joining any kind of exercise program, I wholeheartedly recommend Harold Irby and his Xtreme Advantage Personal Training Center in Roseville, Michigan.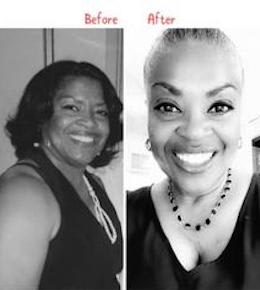 I joined Xtreme Advantage because I decided that if I wanted to be a better me, then I had to work on becoming a better me. Sitting on the sofa was easy and so was gaining 30 pounds. My body had started aching and I felt so unhealthy. I have a gym membership that I wasn't using because I needed structure and direction around weights in a gym, someone to give me a program where I could see results. Harold was able to provide me with a fitness plan which included HIIT workouts that worked EVERY part of my body. He customized a program specifically to me, Harold would show me an exercise two ways, the proper way and a modified version. I would always attempt the proper way to perform the exercise but sometimes I needed to do the modified version. Harold always demonstrated the new moves and made sure I knew what I was doing before I started my sets. I feel confident in doing my exercises but each one is a new challenge. I've been working with Harold twice a week for 24 consecutive weeks doing the Xclusive 1on1 Sessions and Small Group Training. I now have energy after work to accomplish things versus hopping on the sofa and looking at television. I love the way my clothes fit and the way I look in them. Some of them have gotten too big. This is a process that requires dedication. I want to thank Xtreme Advantage for giving me the tools and support to become a HEALTHIER ME.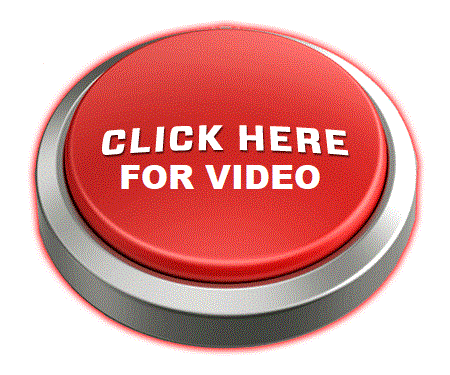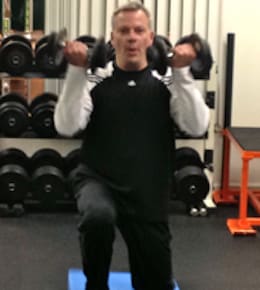 Hi my name is Rob, I have a very demanding job and was referred to Xtreme Advantage by a co-worker. I have worked out with personal trainers in the past but no one can match the expertise of Harold Irby. I do Small Group Training two days a week with Harold and also take his Get Fit Boot Camp Class one day a week. His No X-cuse Meal Plan is incredible and has helped me to eat healthier. I have more energy and to date I have lost 21 pounds and 4% body fat. I have been training with Xtreme Advantage for over 6 months. I have found it easy to fit the workouts into my schedule and I look forward to my sessions. My strength and energy has increased and I feel great. Harold is "Xtremely" knowledgeable and he has what it takes to motivate you to be the best that you can be! If you are looking for results and want to work with a professional- Harold is the one. ​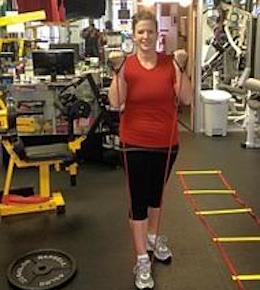 I started at Xtreme Advantage back in January to get into shape for my upcoming wedding. As I got into a routine, I became more focused on overall health, eating better and maintaining a consistent work out. I have Harold and Xtreme Advantage to thank for that. At Xtreme Advantage, I feel like I am a part of a family. Everyone who participates in the Get Fit Boot Camp Class encourages one another to work hard and push themselves to the next level. We all come from different backgrounds, and different physical ability levels, yet we all work so well to achieve a positive end result. I am always excited to go to the variety of workouts, something I haven't previously experienced as I used to dread going to other gyms. I remember bargaining with myself and finding reasons not to go, now at Xtreme Advantage, I make my schedule around my workouts. So far in just 5 Months I have seen amazing results: I have more energy day and night, I have dropped a jean size and my self esteem level is much higher in a bathing suit, as well as my wedding dress.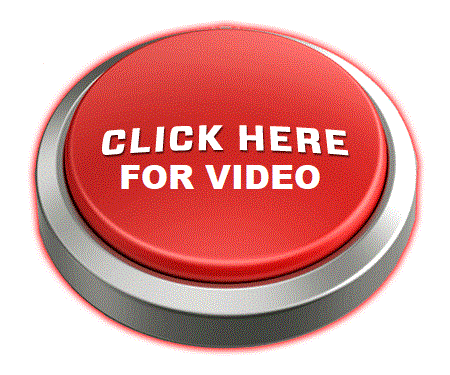 My name is Nicole and I'm 38 years old. I started at Xtreme Advantage in Jan 2014 with the Get Fit Boot Camp Classes (3 days per week) and No X-cuse Meal Plan. At my consultation Harold told me my fitness age was equal to a 72 year old woman. I had no energy, I was out of breath and had poor eating habits. Being a nurse I know firsthand about obesity related illnesses, and with a family history of Diabetes and Cancer, I knew I needed to get started before I was diagnosed too. Since I started at Xtreme Advantage I lost a couple dress sizes and several inches. My energy level is back up and my shortness of breath is gone. However I still have more work to do and still struggle with nutrition, but the motivation I receive from Harold and my family keeps me going. I know I didn't gain this weight instantly, so I have learned to be patient and lose it the safe and the healthy way. I love the boot camp classes because they are never boring and keep you on your toes with the workouts changing daily. We work every muscle possible with a combination of cardio and strength training. Harold performs each exercise first and coaches us thru each station; he corrects us if we're performing an exercise incorrectly, and pushes us when we're slacking off. Needless to say I'm a client for life; like Harold says "Don't talk about it be about it".
My name is Dawn and I have never trusted anyone to train me other than Harold at Xtreme Advantage. Most trainers are inspiring, but Harold has the knowledge, experience, and guaranteed results. I have trained with him off and on since I was a teenager. He is undoubtedly the most dedicated person to his clients. He pushes you to reach your full potential and makes sure you don't settle for anything less. He's a straight shooter, honest, and makes you feel like his most important client. I have taken 1 on 1, small group, and boot camp classes and I have loved them all. I have had gratifying results with weight loss, muscle gain, and mental health. It would not have been possible if not for Harold's persistent guidance and expertise. Do what he tells you to do, and you will see an amazing outcome. Whether you are a beginner, intermediate, or advanced he is the one to see.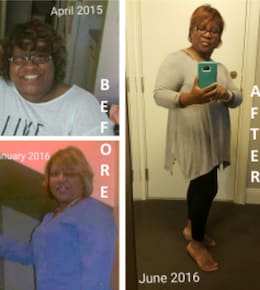 December 2015, I accompanied my friend to Xtreme Advantage as a 'support system' during her consultation with Harold. Listening to Harold express with such confidence as to what Xtreme Advantage had to offer and how the workout programs and meal plan would make my friend better and healthier, I found myself signing up for classes before my friend could ask another question. My first class began on January 4, 2016. Since that time I have extended my package of Small Group Training (1 day per week) and Get Fit Boot Camp (1 day per week) several times; I also follow the No-Xcuse meal plan. I appreciate Harold Irby and his Xtreme and intense workouts. If you see what I see, you will see a stronger, healthier, and different 'me'!!! To-date I have no words, I just let the 'before, during, and after' pictures be the voice to my personal testimony. Thanks to Xtreme Advantage and Harold Irby for keeping me focused and calling me 'out' in class when you know I am slacking and not 'being about it' … LOL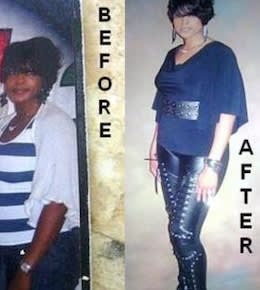 Hello my name is Monique, I'm 42 years old and I've been training at Xtreme Advantage since September 2012. I started with a 5 Week / 2 Days per Week Small Group Training Package to get in shape & switch to the Get Fit Boot Camp Class in January 2013, which I am currently doing. What I love about Xtreme Advantage is that no matter how busy your schedule is there's a time slot for you. I currently do the 5:45-6:30am class on Monday & Wednesday with the No X-cuse Meal Plan (which gives me plenty of choices along with healthy restaurant options when my schedule is to busy to cook) which got me to where I am today. I started with a Body Fat Percentage of 56% and thanks to Harold Irby my Body Fat Percentage has dropped more than 16%, I've lost lost inches & gain strength both mentally & physically. I suggest you come here to Xtreme Advantage and don't talk about it, be about it. ​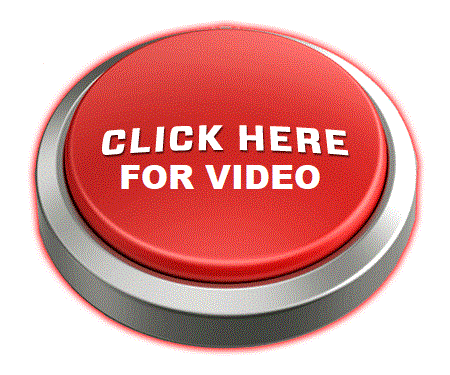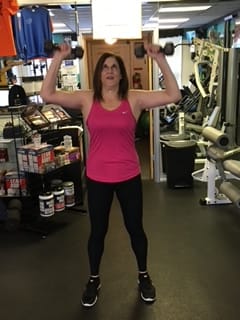 My name is Connie, and I began the "Get Fit Boot Camp" approximately four years ago. I was introduced to Xtreme Advantage Personal Training through a Groupon offer. Although I was doing cardio on a treadmill regularly, I felt I wasn't getting enough variety in strengthening the upper/lower body and overall core. When I began the Get Fit Boot Camp I could hardly pick up a weight or do one push up, and it was a struggle to get through a class from start to finish. Thanks to Harold's expertise as a knowledgeable and exceptional personal trainer, he taught me the proper technique with each workout and explains the importance of cardio, strength training & nutrition. Harold monitors every client for proper form to achieve maximum results and avoid injury. I also purchased the No X-cuse Nutritional Guidance Plan for maximum results, which also taught me how to keep my energy level up through proper daily nutrition. Since I began these highly motivated Boot Camp Classes, it has greatly improved my strength & overall stamina. I look forward to the challenge of each class and encouragement to push myself outside of my comfort zone.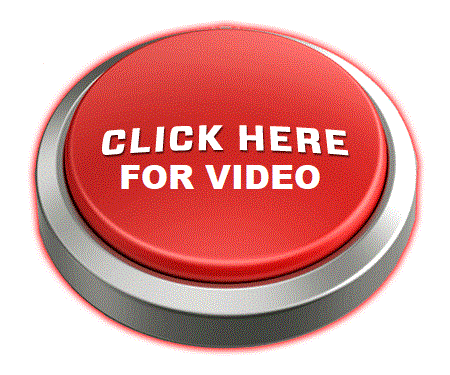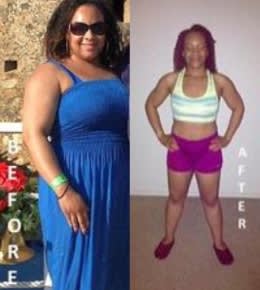 My name is Alliston, I'm a 33 year old Senior Nurse Staffing Manager w/ A-Line Staffing Solutions. My new years' resolution was to lose weight, exercise and adopt a healthier way of eating for LIFE. Xtreme Advantage is right around the corner from my son's elementary school and I was always passing by telling myself I would stop by to see if they could help me...one day, late January I finally did! I started training with Harold the first week of February. I signed up for the Small Group Training twice a week and worked out 2-3 days on my own and I also took advantage of the 10-week No X-cuse Meal Plan so I knew exactly what I was supposed to be eating on a daily basis. What I liked most about working out with Harold is that he provided the extra motivation I needed to get started and always made himself available to answer any questions or concerns I had regarding my diet or exercise plan. Since February, I've lost 35 pounds (48 pounds overall-since January), and went from a size 14/16 to an 8! These last 6 months working out with Harold has reawakened my passion I once had for fitness and in the fall I plan to study for my personal training certification and compete in bikini fitness competitions in the near future. If you're serious about getting in the best shape of your life, I would highly recommend investing your time and money into Xtreme Advantage Personal Training. Harold is the ultimate professional, knows what he's doing and he will provide all the tools/guidance needed to set you up for success! I'm proof of it!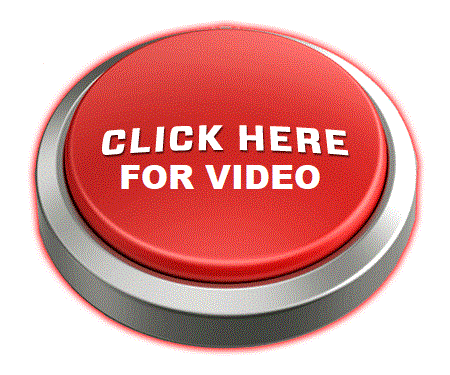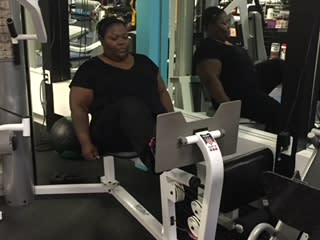 Losing weight and eating healthy was always just a "figment of the imagination". I knew I had HBP, diabetes, fibroids, and thyroids all working against me. So, I never thought being fit, exercising or even having the time to do those things would even be me. Though I was very unhealthy, in some ways I did not care. Not sweating and keeping my hair up meant more to me. Then I lost my father at 46 years old. Dying in his sleep from a heart attack due to being overweight, having HBP, and diabetes took him away. This year I lost friends all in their late 20s and 30s. Overweight, HBP, heart issues, etc. took them away. Who knew you could have a heart attack in your sleep at 30 years old. Then just a few months ago my brother died. At only 34 years old he died. Sudden stroke, heart attack, and brain aneurysm all at one time. He was overweight, had HBP, and diabetes. It was at that point where losing weight, eating healthy, exercising, and being fit was mandatory. From April 2017 to now July 2017 I am down 38 pounds from 319 to now 281. My body fat was a 55% and now it's 47%. And my hair…I could care less!!! I am on a mission to LIVE!!! It's funny how when something becomes a mandatory necessity, you have so much time for it. The small group training 2x per week with Harold along with the No X-cuse meal plan and my home exercise program from Harold is really helping me not only to change my life but to LIVE.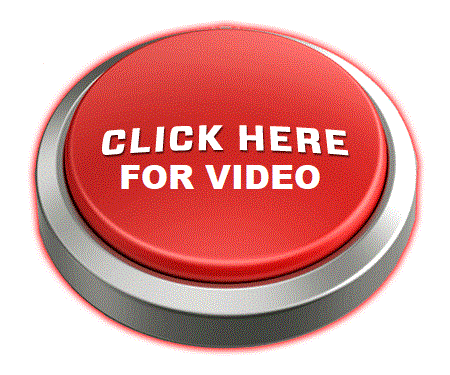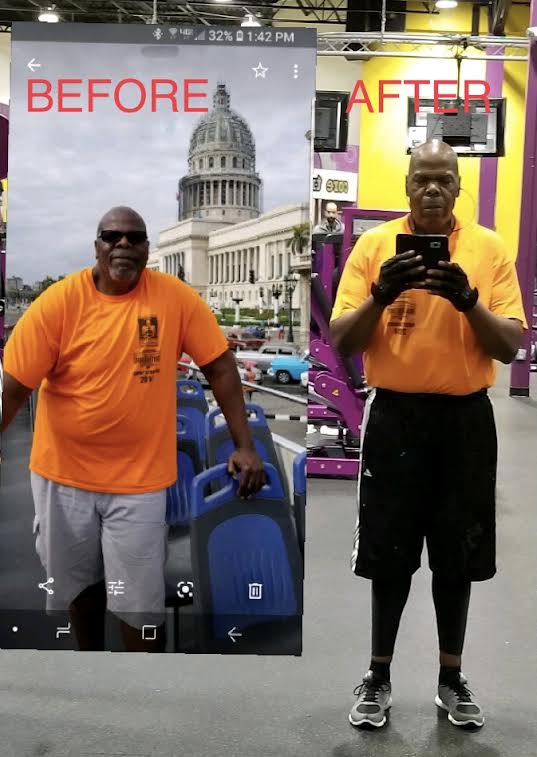 At 55 years old and newly retired I knew just sitting down was not an option. I had always heard these words, "a body at rest stays at rest", so I didn't want to be that guy. I had Harold Irby write a nutritional program specifically for my body type along with some tips on exercising. I needed to boost my metabolism and that has helped me burn fat and lose weight. I started my program in April 2018 after this picture was taken. So far, I've lost 37 lbs. and the work continues.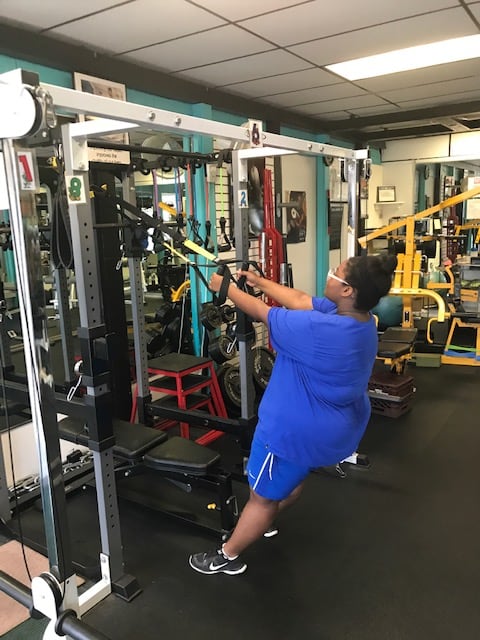 I have been training at Xtreme Advantage for about 5 months to get healthy and be able to qualify for the U. S. Air Force in my future. Xtreme Advantage was first noticed when my brother and I were walking around the neighborhood near my home. After telling my mom, she signed both of us up for the 12-week Boot Camp Program. When we first arrived, the trainer was kind and encouraging. That made it easier being that I was shy and afraid of being judged. My results started showing after 3 weeks. I was able to breath cleanly, and my stamina increased. Coming here was one of the best choices I've made. I gained muscle, increase my strength, stamina and confidence, something a teenager going to college should feel. I also learned the importance of good health by eating right and exercising often. I can honestly say that I will be coming back soon.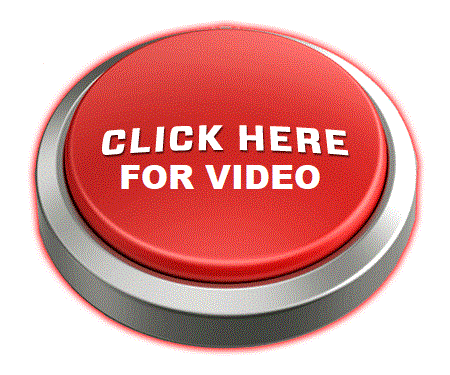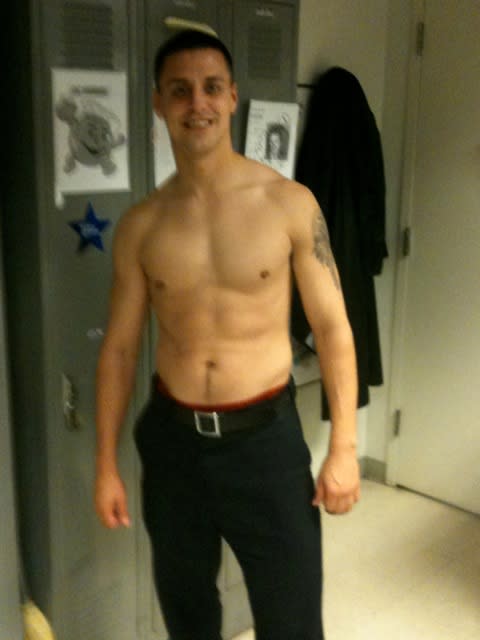 I use to play college basketball and now I have a career as a police officer. Strength and conditioning coaches for years tried to pack on size to my small frame with no avail. With Harold's knowledge and professionally designed online training package, I put on 30 pounds in just 5 months. I started at 175lbs and now weigh 205lbs. My strength has increased xtremely and I feel great. I never thought this could happen. I would recommend Harold's programs to anyone interested in getting the strength and size they have always wanted. If you are disciplined you will see the results yourself, thank you Harold.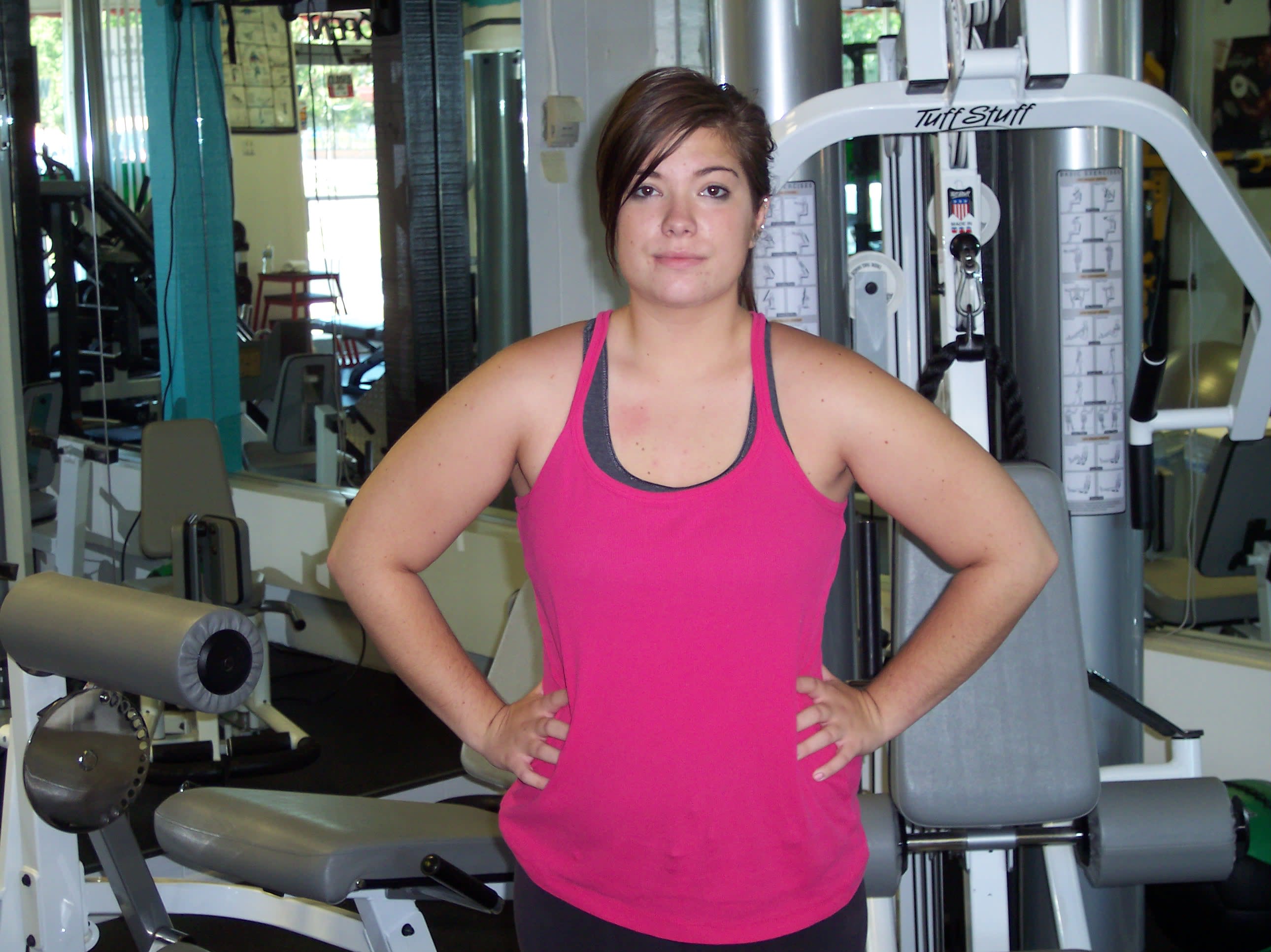 My name is Alexis and I am 18 years old, a college sophomore, and full time hair stylist. I started training at Xtreme Advantage because I needed that extra motivation to shed all the unwanted weight I put on. I go to 3 personal training sessions a week and do the other 3-4 days of cardio on my own along with following the Meal Plan! I'm almost at my 10 weeks now and I can fit in my old jeans again, which are about 3 sizes smaller than the ones I was wearing! Plus, last weekend I went to the beach feeling pretty darn good about myself in a swimsuit! Harold is very dedicated to his clients and I recommend him to anyone who needs that extra push!
Thanks again for keeping me motivated!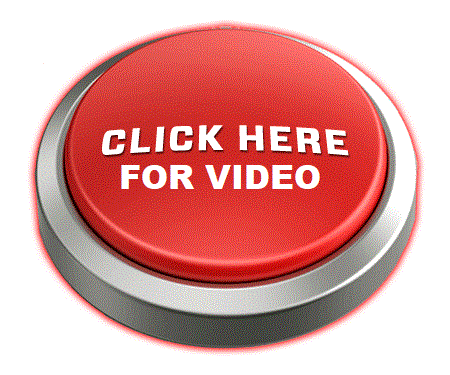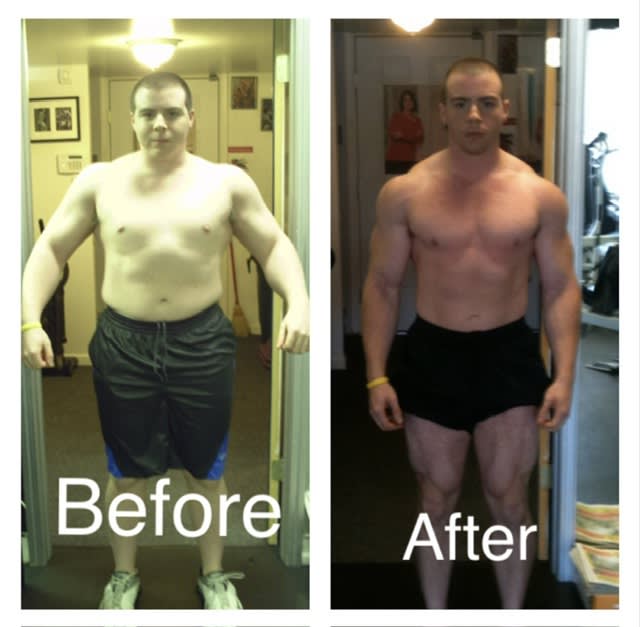 James Logan (17 yr. old bodybuilder)
Training with Harold has inspired me to achieve my goals of building up my body to it's maximum potential and to compete in my first teenage bodybuilding competition. Harold is always fully committed to working with me and he will always make you feel as though you are his most important client. Strive to look your best at XTREME ADVANTAGE!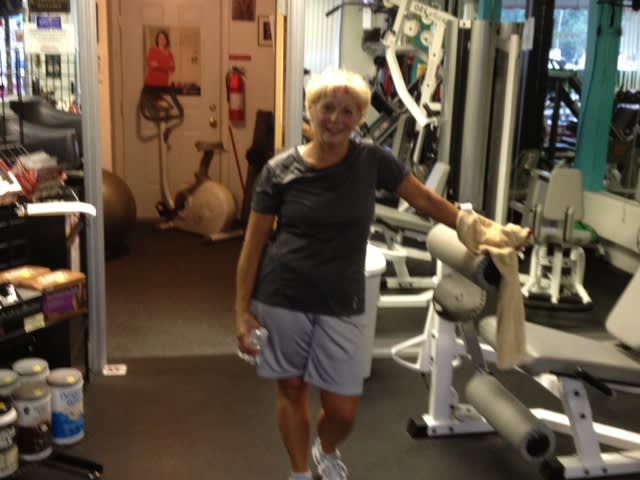 My name is Debbie Harrison, I am a property appraiser and getting closer to the age 60 every day. I haven't committed to exercising regularly in a long time, that was until I found Harold Irby and Xtreme Advantage. I went into the studio to check it out and talk with Harold, I knew immediately I had to sign up and get started. I joined the Get Fit Boot Class and began seeing a difference in my overall physical and mental fitness. I have gained strength, flexibility, stamina and a sense of balance. I just finished an 18 week program and have signed up for the next session. I have enjoyed the program because it offers a variety exercise so you don't get bored doing the same thing all the time. With the classes being small and personal, Coach Harold keeps a close eye on each student making sure everyone is correctly performing the exercises while keeping us motivated to push on. The newsletters I receive weekly have great recipes and ideas that give me the incentive I need to stay on track during the off days from the gym. May I suggest you stop by the gym meet with Coach Harold and get on the right track to a more healthful lifestyle.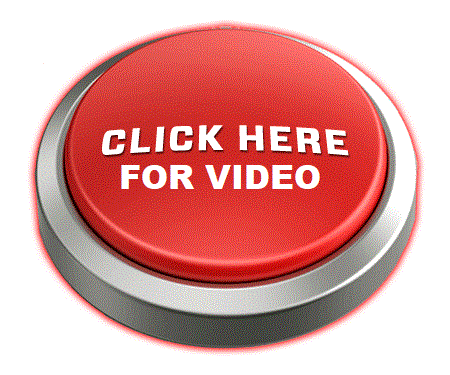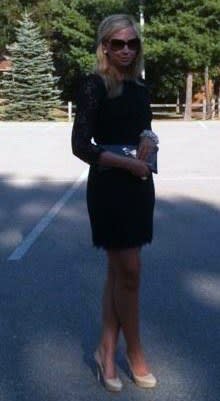 I have been working out with Harold for over a year now, and as the saying goes "what a difference a year makes". When I first came to Xtreme Advantage, I joined The Get Fit Boot Camp, well let's just say my lack of strength was a major issue. I have never considered myself to be athletic, and always stayed away from weights in the gym. Gym time for me was more of an excuse to gossip with my girlfriends on the treadmill. I had no idea what I was doing and wanted to have a lean toned body. I was also afraid of becoming "big" from muscle gain. I didn't want to lose my girlish figure, I just wanted to "tighten" things up. I then began personal training with Harold and could barely pick up a 5 lbs. weight or do a push up. The first week I thought I was going to have a heart attack, but now after a year I am stronger, leaner and healthier without feeling "bulky". I can honestly say I wouldn't have the motivation to work out at all if it weren't for Harold. I don't always want to go, but I leave each session happy that did. People need to be motivated to exercise and work towards a goal. No one wants to put work into something if they don't see results. I was one of those girls who was afraid to break a sweat, but like Beyonce says, "a little sweat ain't never hurt nobody". Get yourself into Xtreme Advantage and start working out today!
Girly Girl and Satisfied Customer